Home Page
Our Desserts
Homemade in our own kitchen for you since 1982. Available by the slice, whole pie or cake.
Coconut Cream Pie
A thick coconut-ty cream filling in a flakey crust topped generously with soft meringue.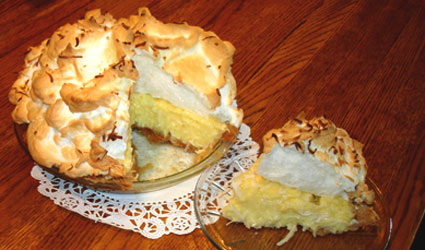 Banana Cream Pie
Sliced bananas, banana cream and whipped cream topping.
Chocolate Cream Pie
Creamy chocolate filling topped with whipped cream and chocolate shavings.
Apple Pie
Granny Smith apples peeled and sliced and mixed with our own recipe of sugar and spice. With crumb topping.
Blueberry Pie
A cure for the blues: sweet blueberry filling in our buttery crust topped with sweet crumbs and baked golden brown.
Cherry Pie
A classic. Packed with plump, juicy, sweet yet slightly tart cherries with a Dutch crumb topping. A must for a cherry-lover.
Peanut Butter Pie
Fat Albert's signature pie. An indulgent, creamy peanut butter filling in a chocolate pie crust topped with crushed peanuts and chocolate chips.
Peanut Butter Supreme
Our signature peanut butter filling on top of a layer of chocolate fudge in our buttery, flaking pie crust topped with a drizzle of more chocolate fudge. It's really good. Super rich.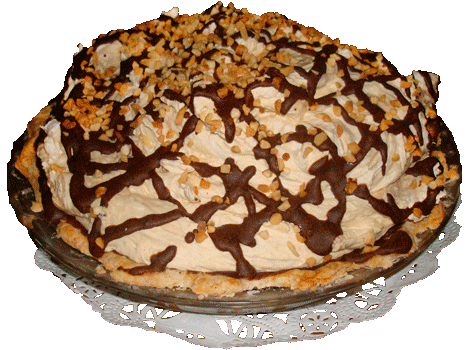 Key Lime Pie
Our newest addition to the Great Desserts list. Tangy, sweet and tart in a graham cracker crust.
Pecan Pie
A multitude of munchy pecans with a soft, caramelly filling. A classic. What more do you need? Just a little ice cream, please.
Carrot Cake
A four-layer delight of carrot cake and overflowing cream cheese frosting. Great for a big group's sweetteeth.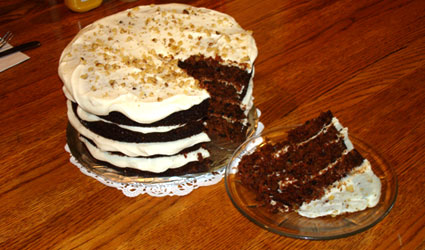 Chocolate Zucchini Cake
Chocolate, a blend of spices, walnuts and chocolate frosting over all.
New York Cheesecake
Rich and dense cream cheese cake baked to a golden brown.
German Chocolate Cheesecake
Semi-sweet chocolate and cream cheese cake baked and topped with coconut and pecan frosting.